Period. End of Sentence.
When the documentary film, Period. End of Sentence. won an Oscar in 2019, Melissa Berton — producer and founder of the non-profit The Pad Project — accepted the award by saying, "A period should end a sentence, not a girl's education." Inspired by the movie, New York Times bestselling author Anita Diamant has written a collection of essays about periods that explore the cultural roots of menstrual injustice, which erodes self-esteem, limits opportunities, and even threatens lives. The book also celebrates a new generation of activists and innovators who are working to end period poverty and stigma, and describes the brave new world of period products, advertising, art, and comedy. With a foreword by The Pad Project founder Melissa Berton.
TITLE: Period. End of Sentence.
PUBLISHER: Scribner
RELEASE DATE: May 25, 2021
ISBN13: 978-1982144289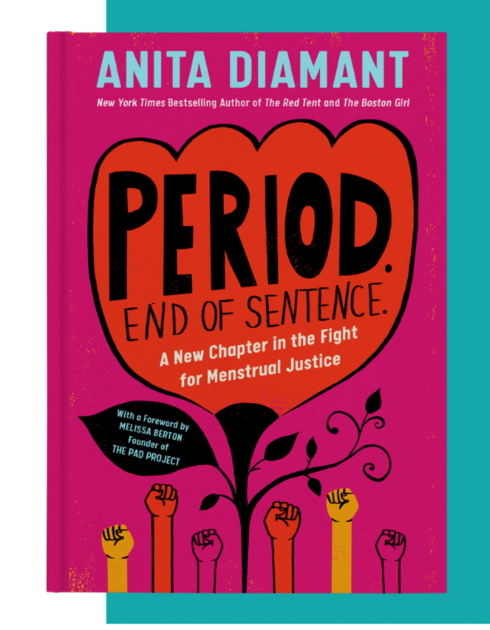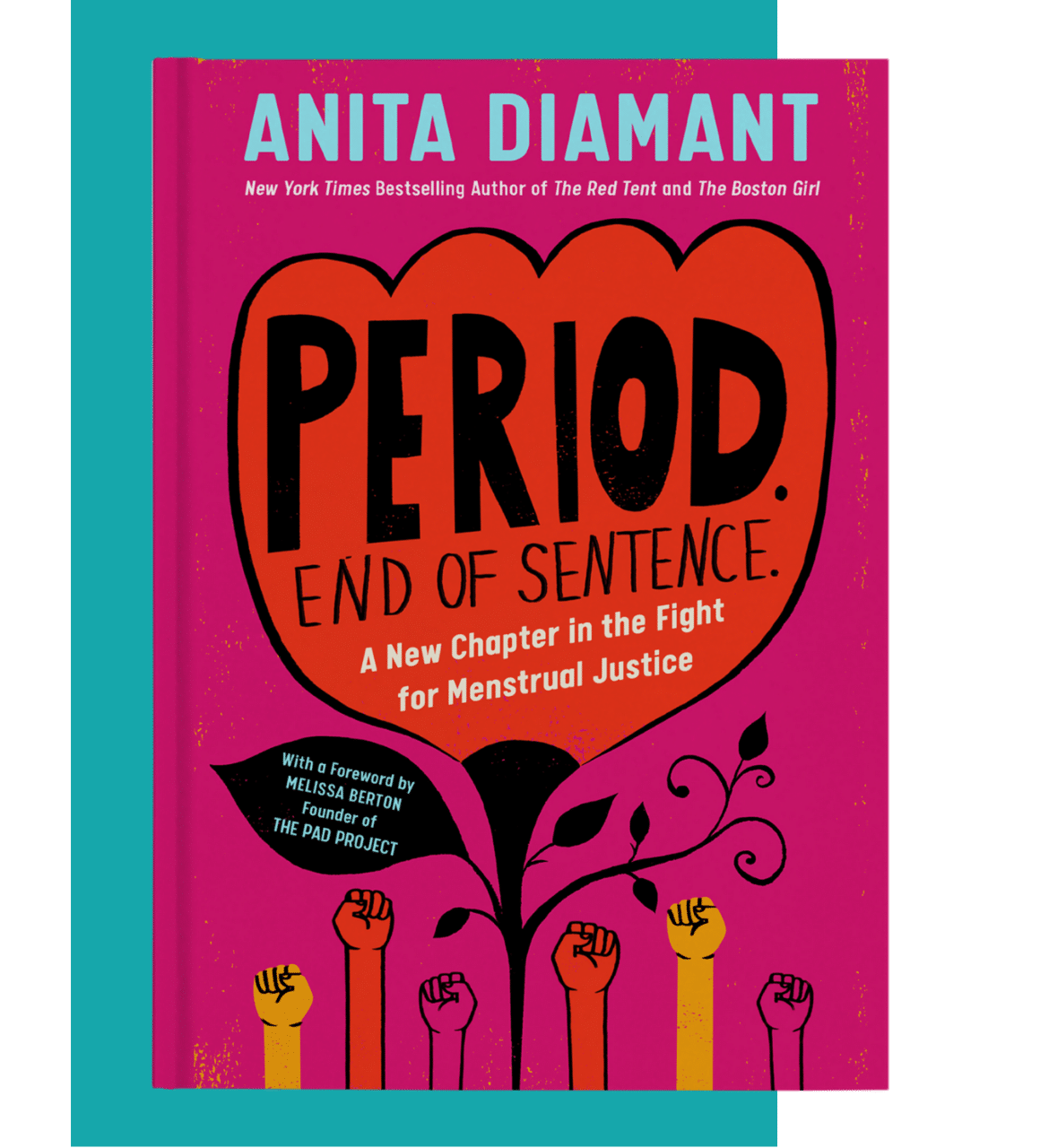 "Period. End of Sentence. shines the spotlight on menstrual injustice and how it limits opportunities, damages self-esteem, and even threatens the lives of girls and women all over the world. Inch by inch we can lessen the gender gap and this book provides a leap in the right direction."
- Danai Gurira
Actor, Playwright, Founder of Love Our Girls.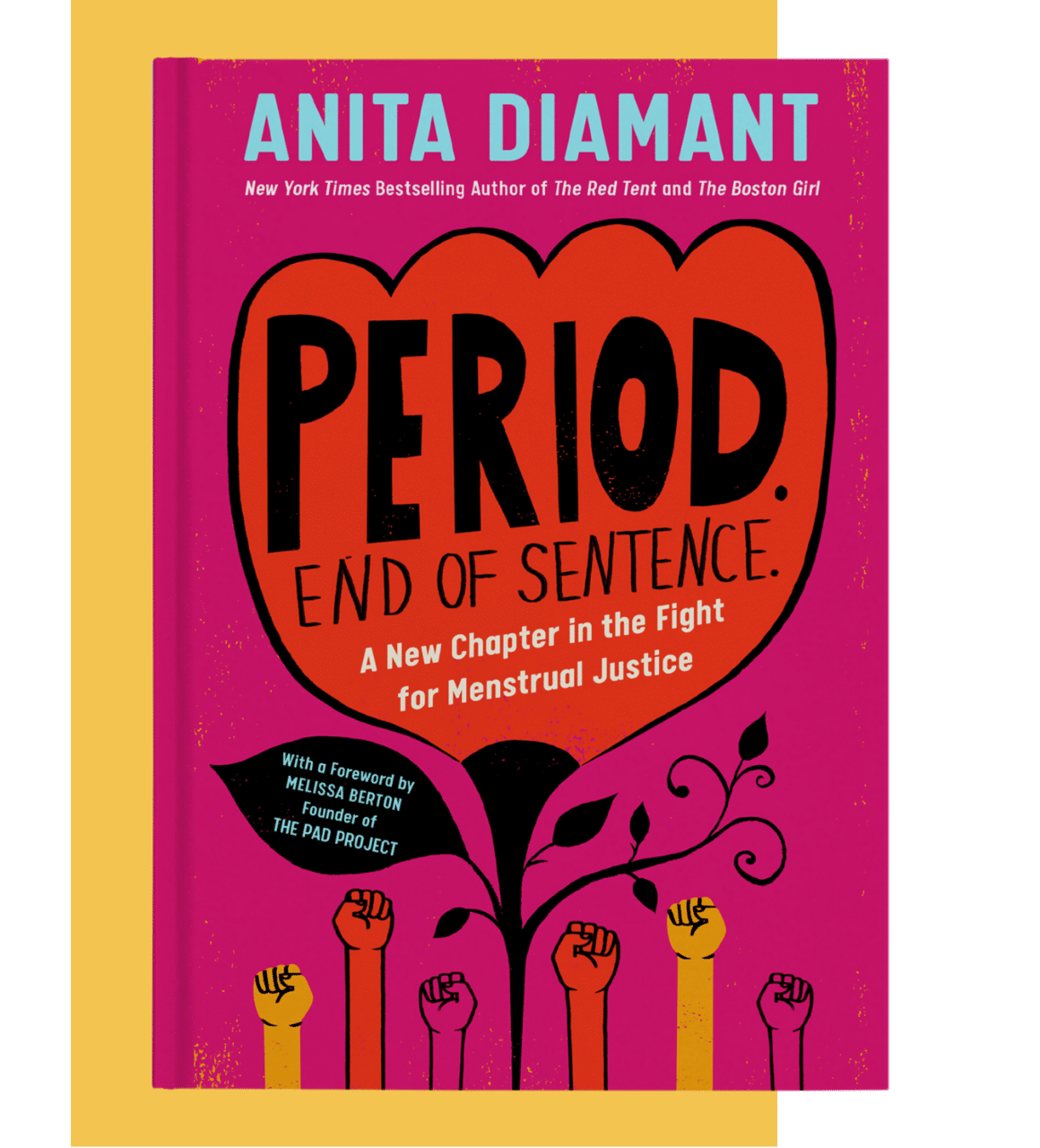 "Menstruation, overlooked by most cultures, is starting to be recognized for what it is – an issue of human rights. Period. End of Sentence. illuminates the history and impact of this essential, normal biological function, hiding right in our midst. It opens a doorway to menstruation for the mainstream world in ways that few others have.
- Nancy Muller
Senior Global Health Expert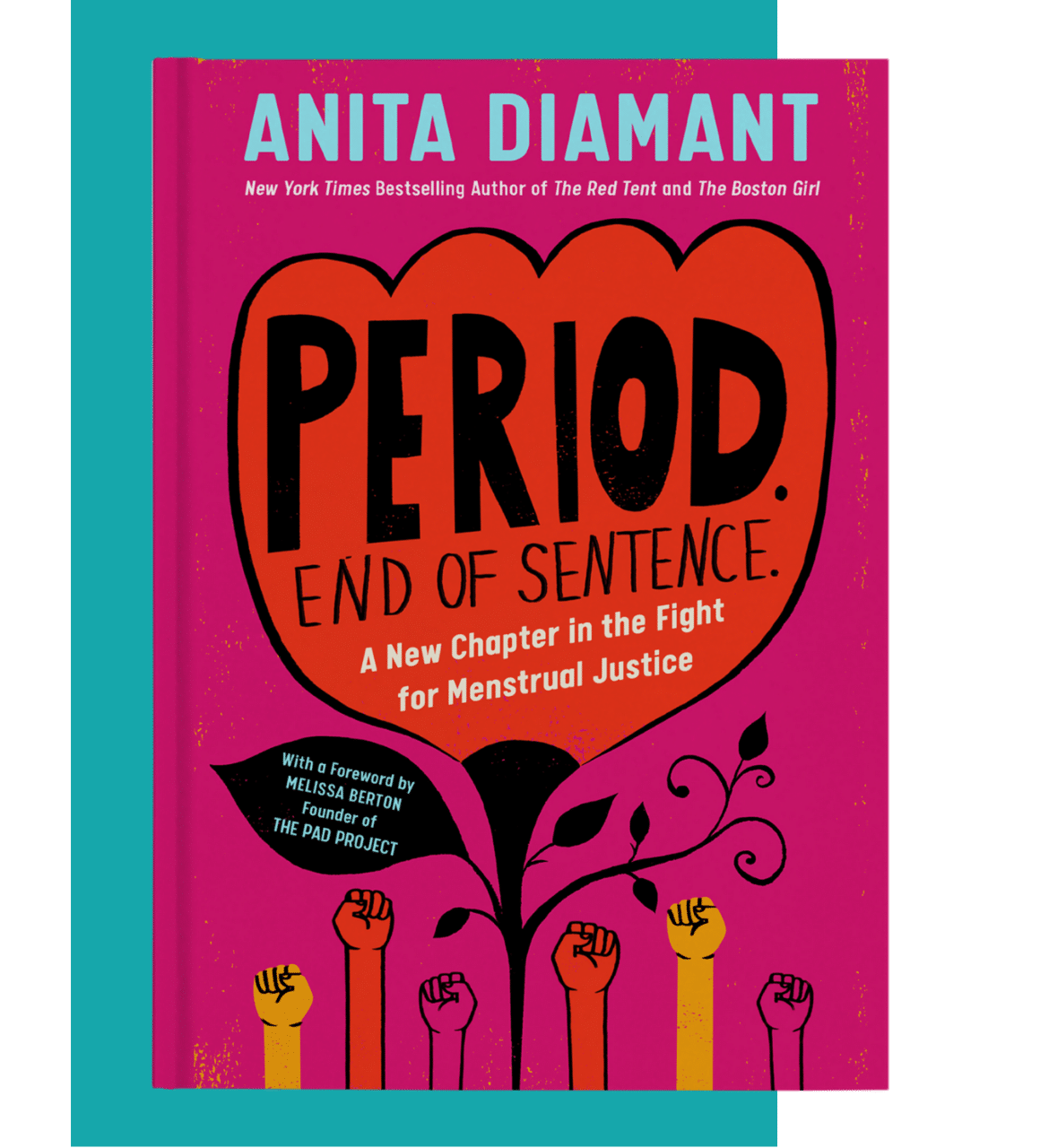 "The perfect 'go-to' resource for emerging activists across the globe."
- Judy Norsigian
Co-founder, Our Bodies Ourselves and co-author of Our Bodies Ourselves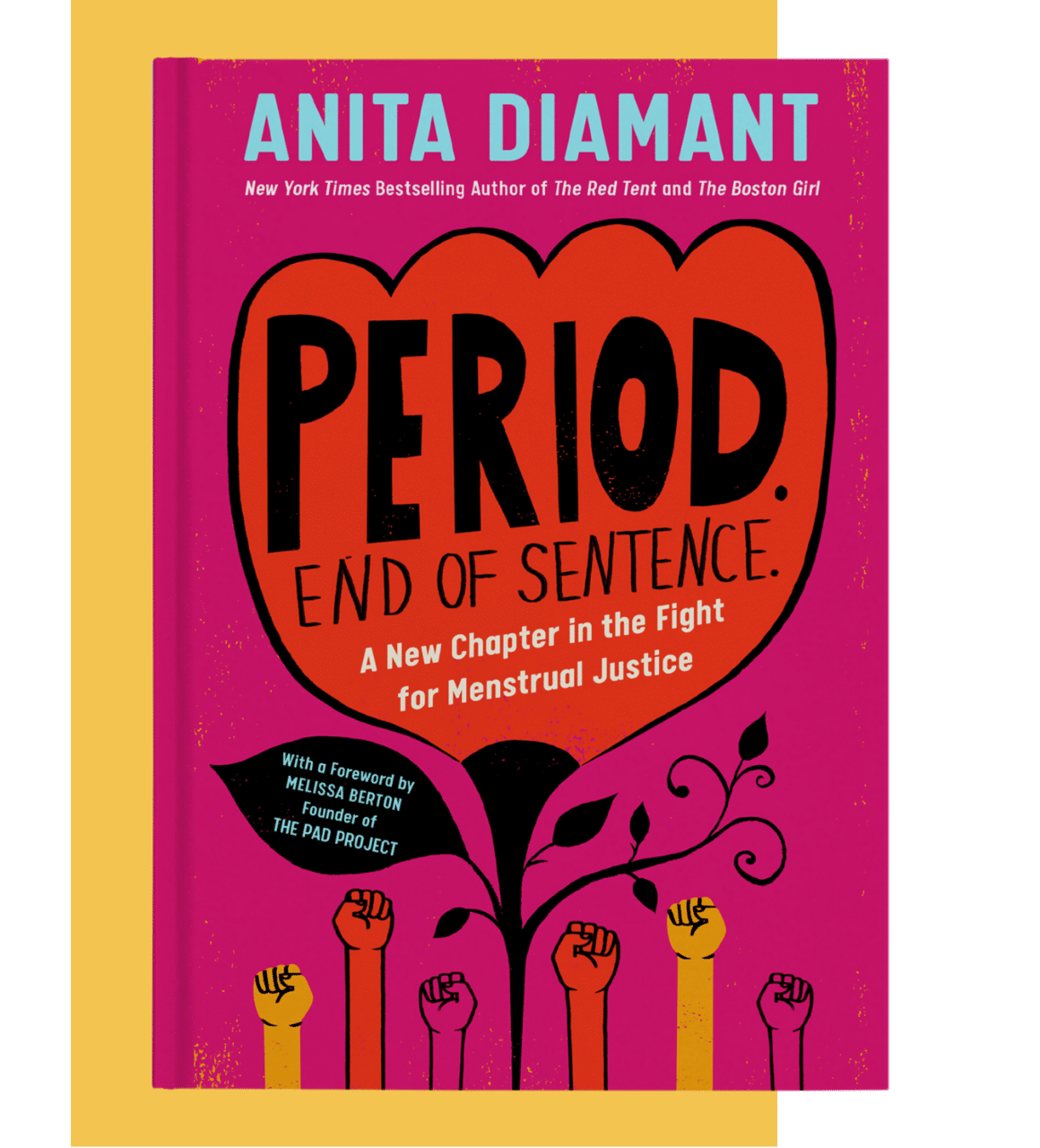 "Breaking down the stigma and taboos attached to menstruation, while pushing for the right policies to be implemented, needs to become a daily conversation. If not, it's a disservice to future generations. Hats off to Anita Diamant for taking the period conversations a step further and to The Pad Project for their incredible work in bridging the Menstrual Equality gap! Period. End of Sentence. is a must read"
- Janet Mbugua
Founder Inua Dada Foundation Author, Media Personality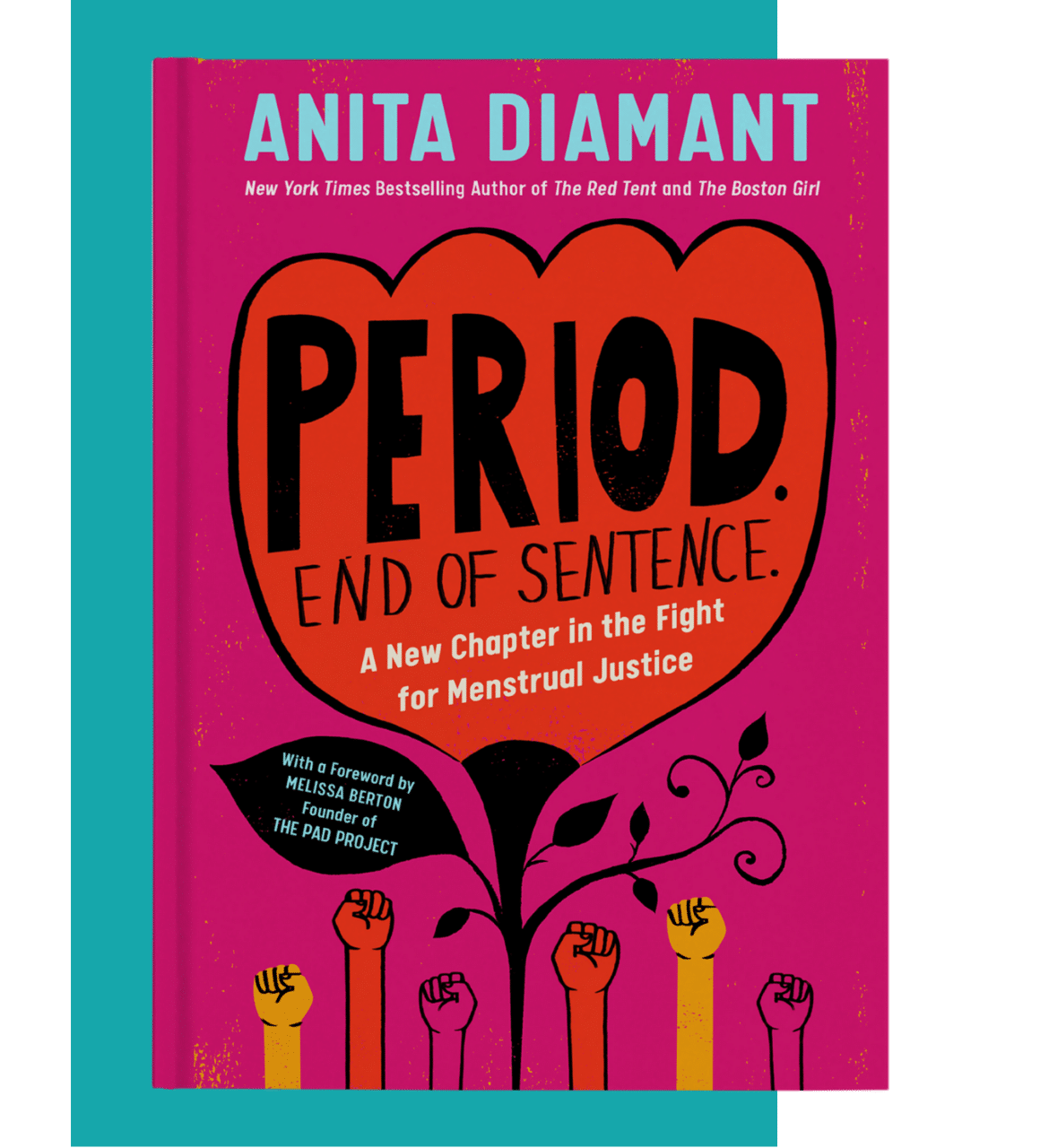 Princes"Brilliant, tenacious, and inspiring: Period. End of Sentence. is a call to arms in the battle against discrimination, stigmas, and gender inequality many menstruators around the world face. Only together can we embrace the beauty of the menstrual cycle of life."
Princess Sarah Culberson
Cofounder of Sierra Leone Rising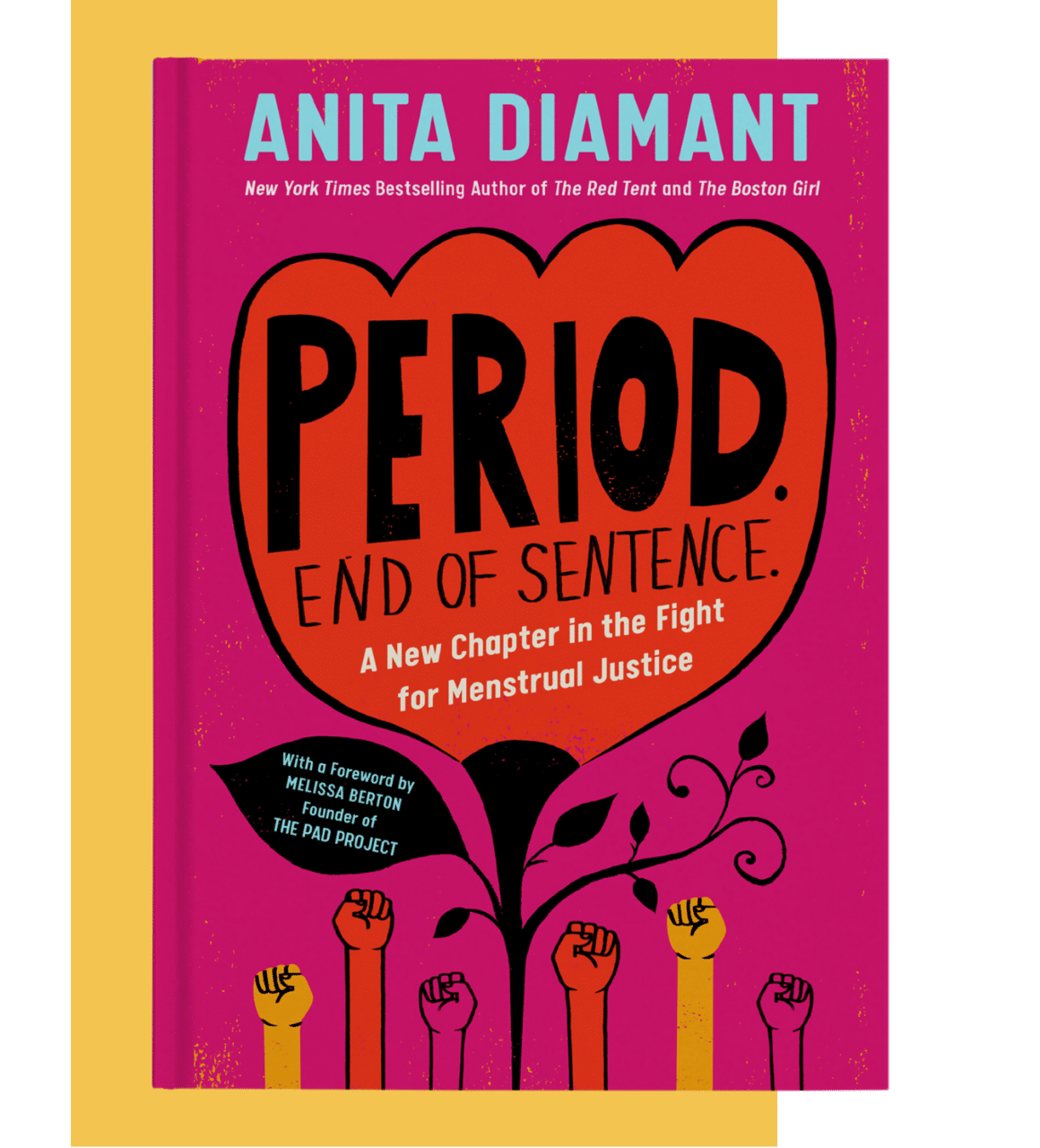 "This vital book busts myths, disrupts misinformation and inspires with its narratives of resourcefulness and resistance in the face of menstrual stigma and shaming. Armed with the shocking facts and figures of period poverty, marginalization, and silencing, readers everywhere should join the young activists Diamant celebrates here in the movement for menstrual justice. The global struggle to overcome this fundamental barrier to gender equality, health and human rights is long overdue."
- Susannah Sirkin
Director of Policy/Senior Advisor Physicians for Human Rights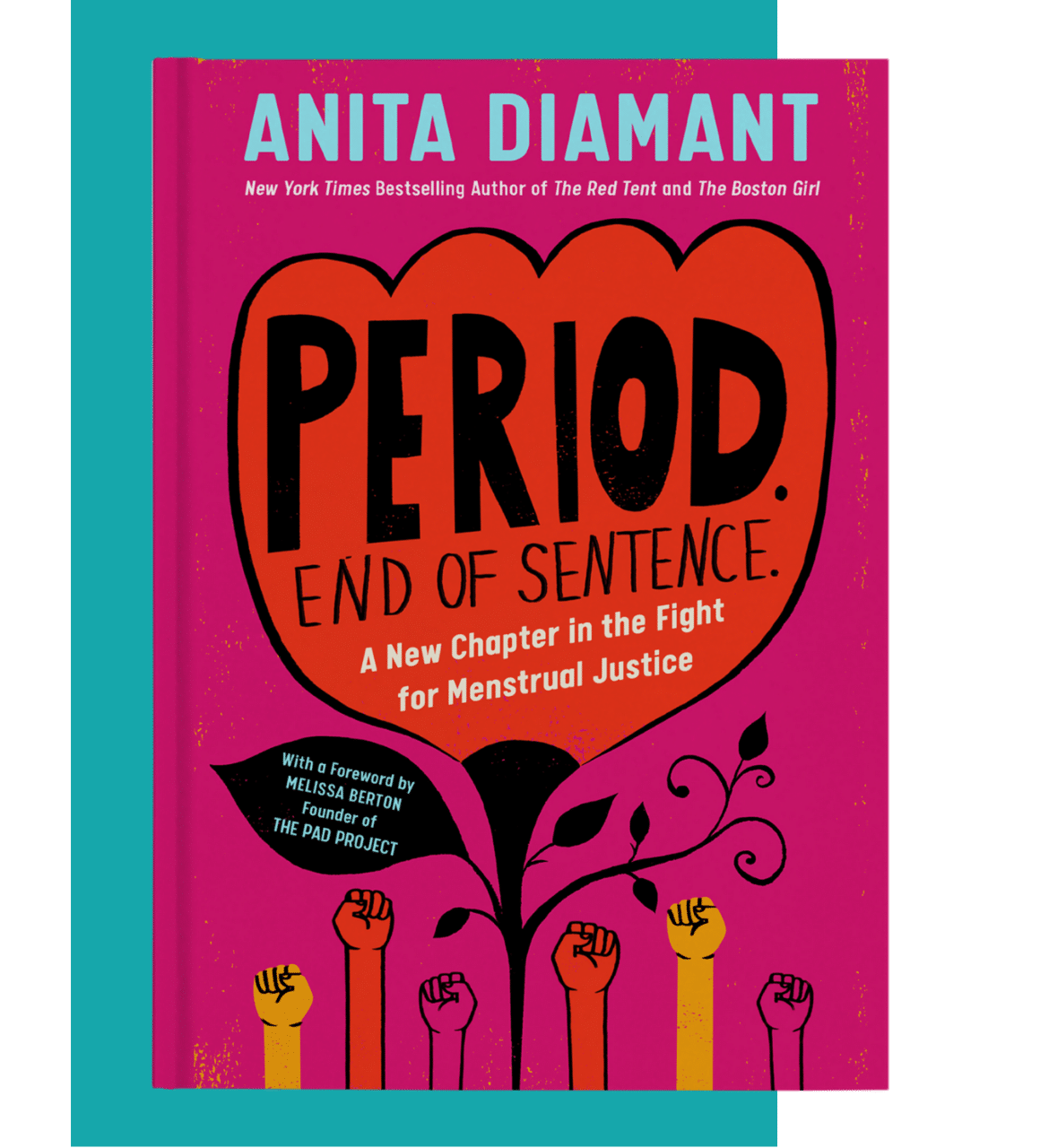 "A brilliant and needed critique of an often taboo cornerstone of patriarchy—the shame, stigma and cost of menstruation. Menstruation, and the lack of sanitary products, is one reason many girls around the world leave school. A fairer world is recognizing this important piece in the struggle for reproductive health and justice. Menstruation is healthy, a critical element of reproductive health, and a gateway to the power to create life. Period. End of sentence."
- Joia S. Mukherjee, MD, MPH
Associate Professor of Medicine, Brigham and Women's Hospital and Harvard Medical School and Chief Medical Officer, Partners in Health.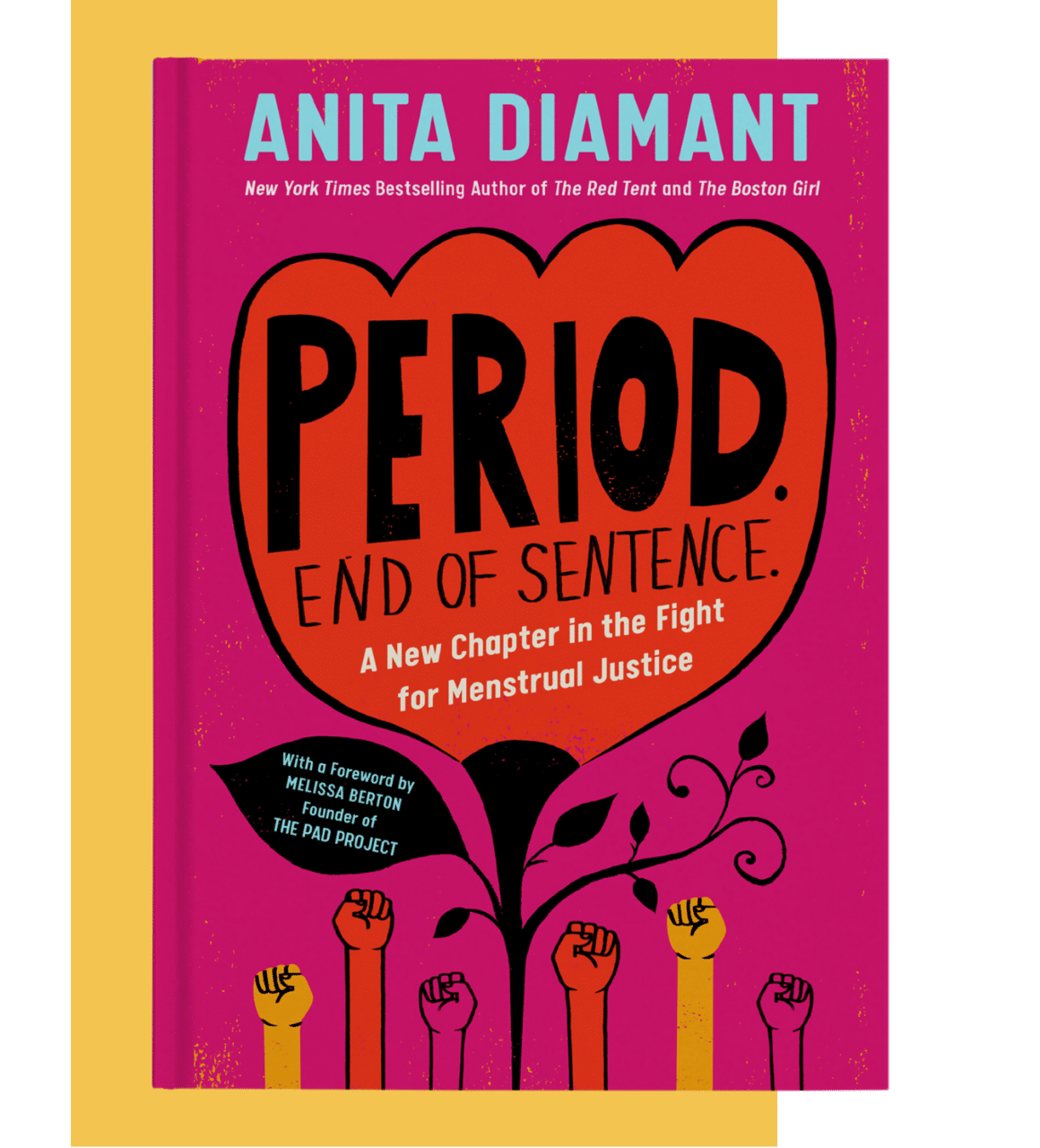 "You may not know it yet, but you've been waiting for this book. Smart, accessible, funny, hopeful, it offers a fresh look at culture, politics, biology, and social change. And it speaks to many generations – my 14-year-old daughter nabbed my copy before I even had a chance to read it."
- Judith Rosenbaum, PhD
CEO Jewish Women's Archive
THE MOVEMENT CONTINUES
2019 Academy Award- Winning Short Documentary PERIOD. END OF SENTENCE., screened across the U.S. at film festivals in 2018 winning numerous awards and premiered on Netflix in February 2019. Following the women of Kathikhera, a village outside of New Delhi, India, the film inspired people everywhere to think globally and recognize the impact young women can have to dispel the stigmas surrounding menstruation.
While the documentary took place in India, the book widens the lens to explore the issues surrounding menstruation across the globe, including the United States. With interviews from people on the frontlines—parents, teachers, medical professionals, and social-justice activists – Period. End of Sentence. illuminates the many ways menstrual injustice limits opportunities, erodes self-esteem and even threatens lives.
At a time when worldwide support for menstruators is gaining serious momentum, Period. End of Sentence. delivers a fact-filled, efficient breakdown of where we've been, where we are, and what work still needs to be done. As the movement moves beyond the screen, the Pad Project continues to work raising funds, awareness, and education for women and girls around the world.
View more info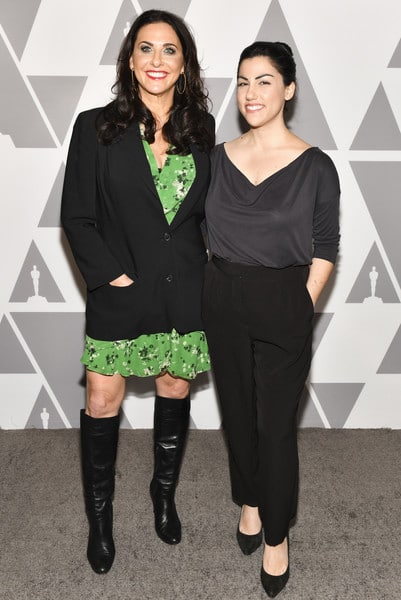 "At the time that we embarked on what would become a six-year journey to complete the film Period. End of Sentence., we had no preparation, no plan, no path. What we did have was a group of committed young women who believed with all their hearts that periods should not shut doors to dreams but open them to adulthood in all its opportunities."