Period. End of Sentence.
When the documentary film Period. End of Sentence. won the Oscar for best documentary short in 2019, Melissa Berton, the film's producer and Executive Director of the global non-profit The Pad Project, accepted the award by saying, "A period should end a sentence, not a girl's education." Inspired by the Academy Award-winning documentary and building on the film's hopeful message, The New York Times bestselling author Anita Diamant has written a collection of essays that take the conversation about menstrual inequity, discrimination, stigmas, and gender inequality a step further. Diamant's book, Period. End of Sentence. A New Chapter in the Fight for Menstrual Justice, with a foreword written by Melissa Berton, shines a spotlight on the cultural roots of menstrual injustice and examines how it erodes self-esteem, limits opportunities, and can even threaten the lives of menstruators worldwide. She champions the new generation of body positive activists, innovators, organizations, and public figures working to end period poverty and stigma while offering a fresh look at culture, politics, biology, and social change, making sure to celebrate those in the movement fighting for menstrual justice. Using eye-opening facts and figures, moving anecdotes, and news reports, Diamant makes visible what has often been labeled as unspeakable and shameful, as she poses questions about dignity, access, justice, gender equality, and human rights. (Scribners, May 25, 2021)
THE MOVEMENT CONTINUES
At the 2019 Academy Awards ceremony, when the winning film for Best Documentary Short was announced, producer Melissa Berton took her place on the Dolby Stage, Oscar in hand, and boldly stated, "A period should end a sentence, not a girl's education." In that memorable moment, Period. End of Sentence., with 29.6 million home viewers and 3,400 A-listers in the audience, the 26-minute documentary that highlights menstrual inequality had celebrities tweeting, sparked a global conversation about the period poverty epidemic, and inspired people worldwide to recognize the impact young women can have to dispel the stigmas surrounding menstruation.
While the documentary took place in India, Diamant's book Period. End of Sentence. A New Chapter in the Fight for Menstrual Justice. widens the lens to explore the global issues surrounding menstruation, including the United States. With interviews from people on the frontlines — parents, teachers, medical professionals, legislators, religious leaders, and social-justice activists — the book focuses on cultural and religious attitudes about menstruation, socio-economic issues, and humanitarian efforts to make menstrual products accessible to anyone who needs them, while also highlighting how solidarity has evolved around an experience long marked by shame. 
Find the book at Amazon, Apple Books, Barnes & Noble, Book Shop, and Indie Bound. 
View more info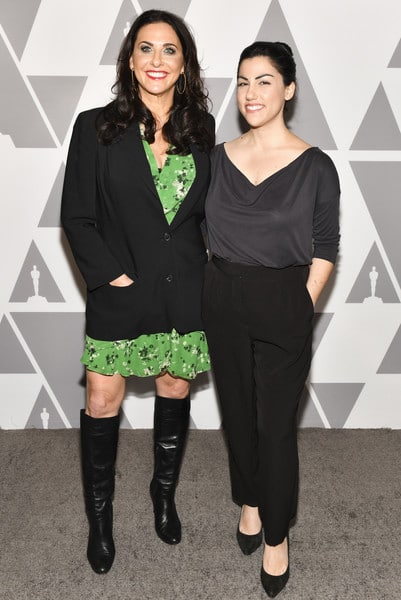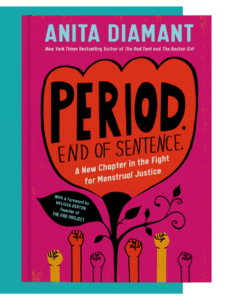 "At the time that we embarked on what would become a six-year journey to complete the film Period. End of Sentence., we had no preparation, no plan, no path. What we did have was a group of committed young women who believed with all their hearts that periods should not shut doors to dreams but open them to adulthood in all its opportunities."