MELISSA BERTON
Melissa's work as Founder & Executive Director of The Pad Project and her collaborations with Girls Learn International, The Feminist Majority Foundation, Action India, and other global non-profits give her meaningful and wide-ranging expertise on women's issues around the world. She enjoys speaking about gender equity, amplifying women's voices, and encouraging her audiences to dream big. Melissa passionately believes that when–individually or collectively–we take risks in pursuit of education, equity, and empowerment, we better our own lives in the present and bolster the generations that will follow.
A speaker with electric energy, Melissa's inspirational style invites audiences to share in the excitement of her quest for girls' and women's equality worldwide. For over a decade, she has been an English teacher at North Hollywood's innovative Oakwood Secondary School. She brings her love of literature to every presentation, populating her speeches with characters and stories that remind all of us of our shared humanity.
Read Melissa's Bio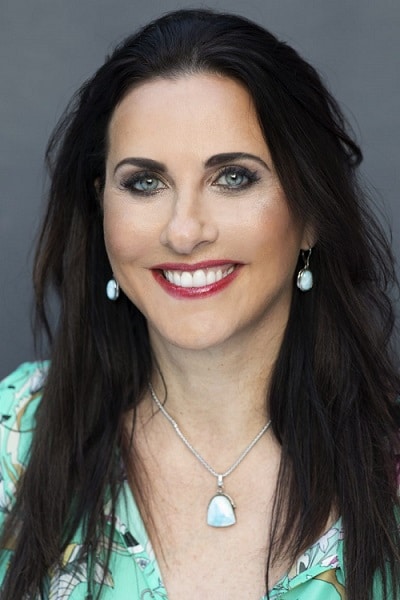 A Period Should End a Sentence,
Not A Girl's Education.®
The story of how a teacher and her students turned a high school project into both a non-profit organization and an Oscar winning documentary that sparked a global conversation about menstrual equity.
Book Melissa
The 3 E's: "Education,
Equity, and Empowerment"
Sharing a story of her students braiding each other's hair while in class, Melissa weaves "The 3 E's" into a discussion of how achieving one's dreams requires diverse perspectives and contributions.
Book Melissa
Facing into Privilege:
Empowering Young Activists
Melissa explains how privilege can be leveraged to provide opportunity for others, to galvanize progress, and to promote equity. Those of us who have privilege must admit-to and take ownership of our advantages to achieve equity.
Book Melissa
"At Warren Wilson College, internationalism and social justice are part of our mission. Having Oscar winning producer Melissa Berton bring and speak about Period. End of Sentence. to our students and community drew one of our largest audiences ever and connected us all to a shining example of global feminism. Berton is an exuberant storyteller. And because her film is a documentary short, hearing the story behind the story is compelling and exhilarating."
Warren Wilson College
LEADING TOWARDS EQUITY
"Melissa's keynote at the OC Grantmakers Summit focused on the themes of "Leading towards Equity" was thought provoking, motivating and set the tone for the day. Her story and work exemplifies the critical need to achieve equity and it resonated well with many who are working in social impact. Melissa's keynote was uplifting and encouraged all of us to be a catalyst for lasting change. The audience loved the energy and felt inspired!".
NITHIN JILLA
EXECUTIVE DIRECTOR | DREAMS FOR SCHOOLS | OC GRANTMAKERS ANNUAL SUMMIT CO-CHAIR
John Cabot University seeks to inspire students to build awareness of pressing humanitarian issues, confidence to make bold statements, and skills to make a positive social impact. When Academy Award-winning documentary film producer Melissa Berton spoke to our students, those goals were achieved. Over a dynamic hour and a half, the students were educated about the real-world process of connecting passion for a social issue with the power of visual storytelling, and about the perseverance and enthusiasm involved with bringing a finished film into the world. Melissa Berton is a powerhouse--a luminous combination of experience, warmth, tenacity and approachability. Our conversation with her will stand out as one of the most important moments of the semester.
Jenn Lindsay
Professor of Sociology and Communications, John Cabot University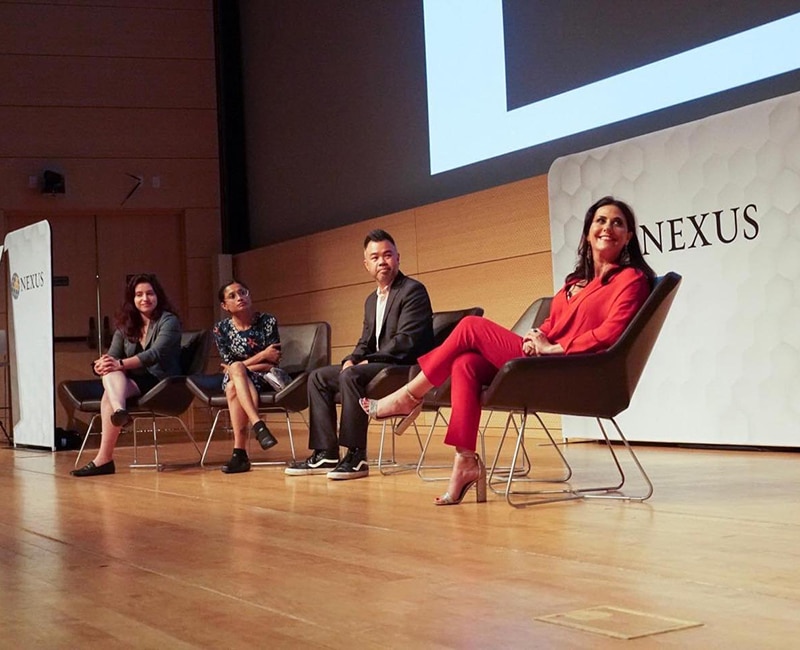 WORK WITH MELISSA
As a high school English teacher for over twenty years, Melissa believes in the importance of education as a fundamental human right. With her public speaking, she engages and energizes audiences at colleges, universities, and forums around the world. In addition, Melissa has been hired to deliver keynote speeches for organizations such as The American Federation of Teachers, Planned Parenthood, The Saint Helena Forum for Innovation & Creativity, The Feminist Majority Foundation, Orange County Grantmakers, The United Jewish Federation, Nexus Global Summit, and many more. Melissa has made TV appearances on various news programs as well as on talk shows, including ABC's The View and Good Morning America. She champions female empowerment, youth activism, and equal access to education for all.
Book Melissa
"Trust your truth, your need to take risks, your understanding of your pursuits, and trust that your inner student can become your teacher."