THE
PAD
PROJECT
Melissa Berton: Founder & Executive Director
WE ARE
STRONGER
TOGETHER
Melissa Berton: Advocate for Women & Girls
THE PAD PROJECT
As Founder & Executive Director of The Pad Project, Melissa's core responsibilities are cultivating partnerships with grassroots NGOs in different communities around the world to facilitate the installation of pad manufacturing-machines, supporting washable cloth-making programs, and promoting menstrual hygiene management advocacy workshops. Under Melissa's leadership, The Pad Project has grown from a small school project in her classroom to an internationally recognized non-profit and leader in the field of Menstrual Hygiene Management. The non-profit has established partnerships in multiple countries across the globe, and its impact is growing rapidly. Current partnership locations include here in the United States, particularly in the Greater Los Angeles area, and in Afghanistan, Guatemala, India, Kenya, Sierra Leone, and Uganda.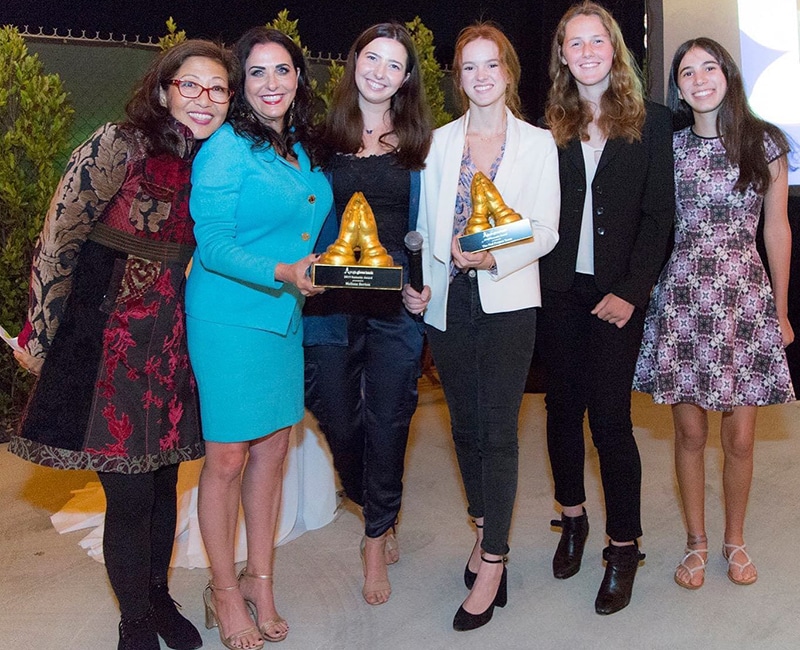 Melissa presides over The Board of Directors, Advisory Board (current college students and founders of The Pad Project), and Youth Advisory Board (current high school students) as they host menstrual hygiene donation drives and create social media campaigns to raise awareness about menstrual health, period poverty, and equal access to education for girls. In addition to overseeing staff and strategy, Melissa engages philanthropists, influencers, and world health organizations in the quest for menstrual justice. She speaks at global conferences, universities, and public and private institutions to sound the rallying cry of gender equity and the end of period stigma worldwide.
Learn More
LAUNCHING A MOVEMENT
With the support of family and friends, Melissa and The Pad Project team created the documentary Period. End of Sentence. to inspire people everywhere to think globally and recognize the impact young women can have to dispel the stigmas surrounding menstruation. 
Period. End of Sentence., follows the women of Kathikhera, a village outside of New Delhi, India, as they install a low-cost pad-making machine and sell their pads throughout their district. The women launch a micro-economy, and in doing so they break societal barriers and become entrepreneurs. 
First screened at film festivals across the U.S. in 2018, Period. End of Sentence. won numerous awards. It then premiered on Netflix in February 2019 and went on to take home an Academy Award for Best Documentary Short Subject that same year. The documentary raises awareness about the importance of education and demonstrates the significance of social entrepreneurship for women. 
Melissa and her team launched a movement that goes beyond the screen. The Pad Project continues to raise funds, awareness, and to create and cultivate local and global partnerships to end period stigma and to empower women and all menstruators worldwide.
Get Involved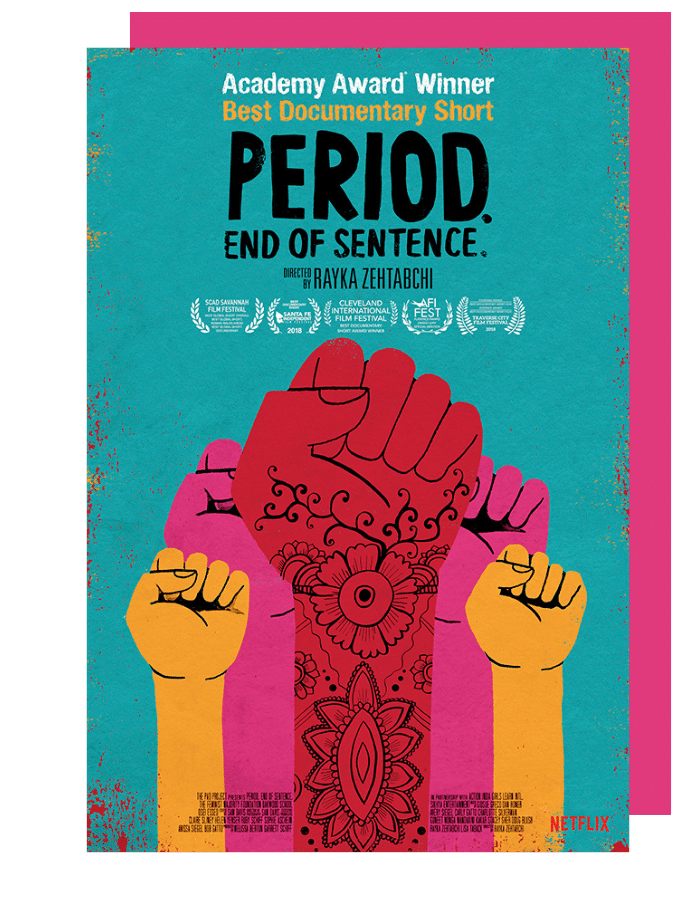 Academy Award Winning Producer
A period should end a sentence, not a girl's education.
"The subject touched me because I would hate for somebody's intellectual growth and opportunity to stop because of a natural bodily process. I see how brave my students are in terms of their own advocacy, and I saw that they can be advocates in a way that's more convincing than adults about this issue."